The Storm Skiing Podcast #10 | Download this episode on iTunes, Google Podcasts, Stitcher, TuneIn, and Pocket Casts | Read the full overview at skiing.substack.com.
Who: Lisa Lynn, Co-Publisher and Editor or Vermont Ski + Ride and Vermont Sports
Why I interviewed her: Because Vermont is the mothership of Northeast skiing, and Vermont Ski + Ride and Vermont Sports cover the state's mountains more thoroughly and more frequently and with more passion than any other source. In what has been a rough couple-decade transition to digital for journalism in general and local journalism in particular, Lisa and her team seem to have solved the Rubik's Cube of print/digital/e-newsletter/social media/subscriptions to establish a sustainable business model. While having a rabid built-in skier audience as potential readers and a constellation of legendary mountains as your subject matter is a helpful start, actually figuring out how to speak to that constituency in a format and with stories that will resonate is harder than it sounds. A focus on storytelling that communicates the region's passion and culture, a content scope that ranges from backyard ropetows to the top of Stowe to the backcountry in between, and a deep command of their subject matter – all underscored with a commitment to the fundamentals of good journalism – have all helped establish these two publications as the editorial authority on the state's ski industry and heritage.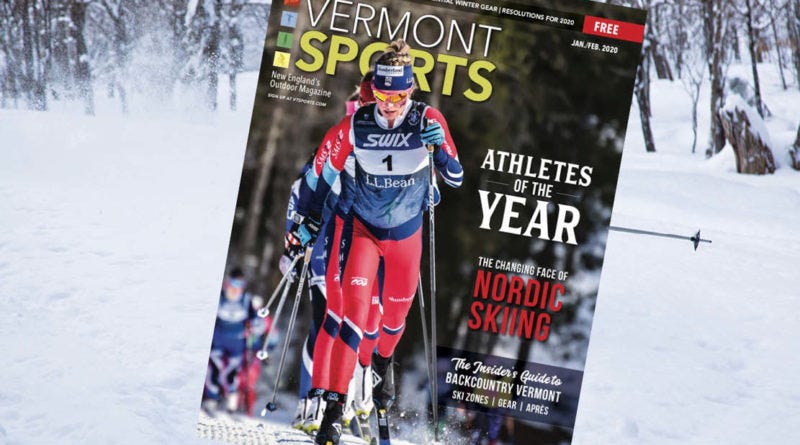 What we talked about: The pluses and minuses of Vail's move into Vermont; why having Vail in town may actually benefit independent mountains; where you can still ski for five bucks in Vermont; why small ski areas continue to thrive even as the mighty get mightier; kids ski programs; Magic Mountain's comeback; why Mad River Glen works even though it's right next to gee-whiz high-speed Sugarbush; who will buy Jay Peak?; Win Smith's legacy managing Sugarbush; why it made sense to sell Sugarbush to Alterra; the challenges of staffing a ski area; how Vermont's Act 250 curtails development and why that may soon evolve; the influence of multi-passes like Epic and Ikon on the state's ski culture; why Lisa chose to be in Vermont even after skiing all over the world; the strong community and culture in Vermont and Vermont skiing; how Stowe has changed under successive ownership groups; why midweek skiing rules; why the Burke sale is stalled; why it was essential for court-appointed receiver Michael Goldberg to keep Jay and Burke open; the movement to develop managed backcountry ski areas up and down Vermont; how one group became the first in the nation to thin glades on national forest land despite the bureaucratic obstacles to doing so; how to prepare yourself to ski in the backcountry; the future of the Hermitage Club; how Vermont Ski + Ride and Vermont Sports are thriving in a tough era for journalism; Lisa's time as an editor at Ski magazine in the fat-mag days of the '90s; the differences between ski journalism then and now, and who's doing it right; and all things Vermont skiing – I think there are only one or two Vermont ski areas that we didn't discuss in some capacity.
Things that may be slightly outdated because we recorded this a while ago: Lisa gives a sneak peak at the January/February issue of Vermont Sports, which ended up beating this podcast to the internet by a couple of days.
Why I thought that now was a good time for this interview: Because this may be one of the most consequential eras in the history of Vermont skiing. So much is happening so fast that it's easy to lose perspective on how monumental the change has been, and how unimaginable it all would have been even a short time ago. From Vail buying a trio of the state's most high-profile mountains to the introduction of the Ikon Pass to the scandal that almost took out Jay and Burke to the bankruptcy of the Hermitage Club, the Vermont ski landscape, while mostly populated by the same mountains that we've known for generations, looks vastly different from a business point of view than it did just three years ago. Three years from now, who will own Jay and Burke? Will someone resuscitate Hermitage Club in some form? Will Vail buy Lake Champlain? To help make sense of all this change and to understand where we may be headed, I wanted to talk to the person who understood the totality of the landscape better than anyone else. That's Lisa.
Why you should go there: Because while the national ski magazines don't exactly ignore Vermont (Ski in particular has done nice features on Stratton, Magic and Smuggs in the past two seasons), their focus has in general drifted away from resorts and more toward adventure skiing focused on far-flung acts of derring-do that most of us are unlikely to repeat, like some 20-year-old slamming an octuple backflip over the caldera of an active volcano. These Vermont-focused mags join you to a lifestyle that you can realistically participate in and profile mountains that you can actually ski. Plus, in an era of local-is-good, this is some of the best local ski journalism in the country.
Some of the stories Lisa referenced in the interview:
·         A look at Vermont's managed backcountry ski areas
·         Profile of small/independent/ropetow ski areas
·         A teaser for Leave Nice Tracks:
The Storm Skiing Podcast is on iTunes, Google Podcasts, Stitcher, TuneIn, and Pocket Casts. The Storm Skiing Journal publishes podcasts and other editorial content throughout the ski season. To receive new posts as soon as they are published, sign up for The Storm Skiing Journal Newsletter at skiing.substack.com. Follow The Storm Skiing Journal on Facebook and Twitter.
Check out previous podcasts: Killington GM Mike Solimano | Plattekill owners Danielle and Laszlo Vajtay | New England Lost Ski Areas Project Founder Jeremy Davis | Magic Mountain President Geoff Hatheway | Lift Blog Founder Peter Landsman | Boyne Resorts CEO Stephen Kircher | Burke Mountain GM Kevin Mack | Liftopia CEO Evan Reece | Berkshire East & Catamount Owner & GM Jon Schaefer|