Sep 4, 2020 • 50M
Podcast #21: Squaw Valley Alpine Meadows President & COO Ron Cohen – The Resort Name "Belongs In The History Books"
Everyone's searching for skiing's soul. I'm trying to find its brains.
Who: Ron Cohen, President and Chief Operating Officer of Squaw Valley Alpine Meadows
Why I interviewed him: Because when one of the most important ski areas in America makes one of the most controversial and consequential naming decisions in the history of the sport, it's worth hearing them out about why they did it. The backstory, the nuance, the broader perspective of why "squaw" is not the cozy little identifier of a Native American woman that we all learned it was in first grade and is, rather, a word you don't want to throw around in the presence of said Native American women has been ground up in the social media wood chipper and simplified into all caps accusations of PC kowtowing by reactionary bozos. But the mountain didn't just wake up one morning, slam their name through the Wokenator 5000, and decide it was newly and unreasonably offensive. Rather, they underwent a very deliberate process to explore the history and etymology of the word and decide whether the sum of all those things reflected the rad cliff-hucking sunshiny snow-buried ethos of one of the most historically and culturally significant mountains on the continent. They decided it didn't. And I wanted to hear why they made that decision in an environment free from the digital flamethrowers of people who WILL NEVER SKI SQUAW VALLEY AGAIN AFTER THIS OUTRAGE.
What we talked about: How the mountain concluded that the word "squaw" is "offensive and derogatory"; when and why the persistent calls for examination of the name assumed more urgency; memoranda of reflexive defensiveness from the social-digital peanut gallery; the two biggest myths and misconceptions that drove the don't-change-the-name crowd; the competing origin stories of Squaw Valley's name and why the bucolic version is probably "a fantasy"; the mountain's quest for truth and what that revealed; why research requires some mental time travel and a suspension of all the truths you think are real; the genocidal imperatives against Native Americans handed down by California's first governor; atrocities of the state administrative and legal system in 1850s California; the horrid alternate history of the valley's name tracked down in an Aug. 13, 1859 issue of a local Tahoe paper; acknowledging that scholarly debate exists about the etymology of the word and about which theory is the most historically plausible; confirmation of the word's ferocious and dehumanizing intent buried in American literature from 200 years ago; why acknowledgement and awareness of this wicked intent finally gained momentum in the 1990s; how the resort worked with the local Native American tribes and individuals to understand how they viewed the word "squaw"; community reaction and it's not all Angry Ski Bros yelling on social media; the outsized meaning of big bad brilliant Squaw Valley to generations of skiers and why that has amplified passions behind the name change; yes a Zoolander reference; there's no name picked so don't panic about "Olympic Valley" just yet; so they've acknowledged that the name isn't appropriate but it won't change until next year, so how do you navigate that?; the enormous effort required to rename a place as large and complex as Squaw Valley; this is just part of a nationwide movement to strip "squaw" from place names; why the mountain is relying on, rather than erasing, history; why the founding and naming of the resort remains an innocent event; the Squaw Valley name "belongs in the history books"; how the resort plans to continue honoring the name post-retirement; and an update on the base-to-base gondola between the Squaw Valley and Alpine Meadows ski areas.
Question I wish I'd asked: I had a line of questioning prepared about Squaw-Alpine parent company Alterra and how involved they were in the discussions and decisions, but we didn't have time to get into it. I also wanted to know more specifically who would be involved in choosing the new name and exactly how much work it was going to be to make that update at an operation of that size. Finally, I was hoping to toss in a question about the surreal weekend of the shutdown and what the resort is doing to prepare for this coming season. But hey I'm not a wizard and time is not fungible, so we're going to have to be happy with what we could fit into our allotted time slot.
Confession Corner: So up until about eight or nine weeks ago the extent of my thinking about the word "squaw" hadn't gone past the Pilgrims-and-Indians we're-all-friends Thanksgiving simplifications fed to an elementary school version of myself that was too young to read, let alone reflect deeply on whether the thing that an adult told me a word meant was different from what it actually meant. I was like, "Squaw equals Indian woman. Noted. When do I get my Fudge Round?" That was in 1983 and I never thought about it again. But now presented with this information that the word is like the verbal equivalent of a Molotov cocktail it doesn't seem like such a hard decision to gingerly place it in its retirement home. I will acknowledge however that I have no emotional attachment to the place other than a deep deep admiration for what the ski area itself is and its place in skiing lore. I spoke in my last podcast, with Mountain Gazette owner and editor Mike Rogge, about my love for ski magazines and one of the stories that first pulled me inexorably into the skiing black hole in which I have existed ever since is this 1994 Skiing story by Kristen Ulmer about the high-flying life of the Squaw Valley bombers. But I realize change is hard especially when that change is drilled into something that's a central part of your life. But moguls are hard too and if you want to ski you just have to figure it out. And one thing we don't need to figure out is that none of us love Squaw Valley because of the name. We love it because of this: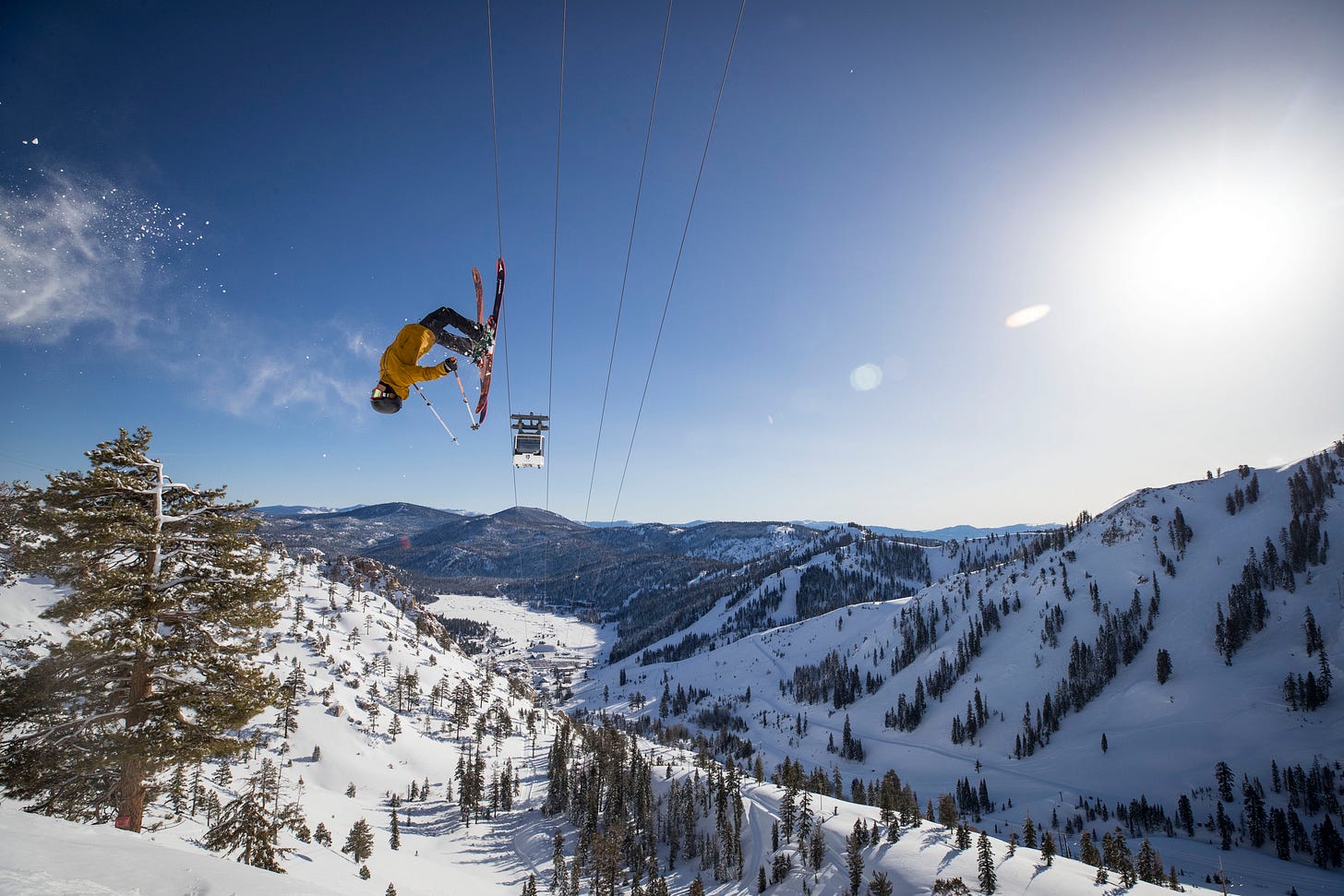 Photo by Jeff Engerbretson. Courtesy of Squaw Valley Alpine Meadows.
And this: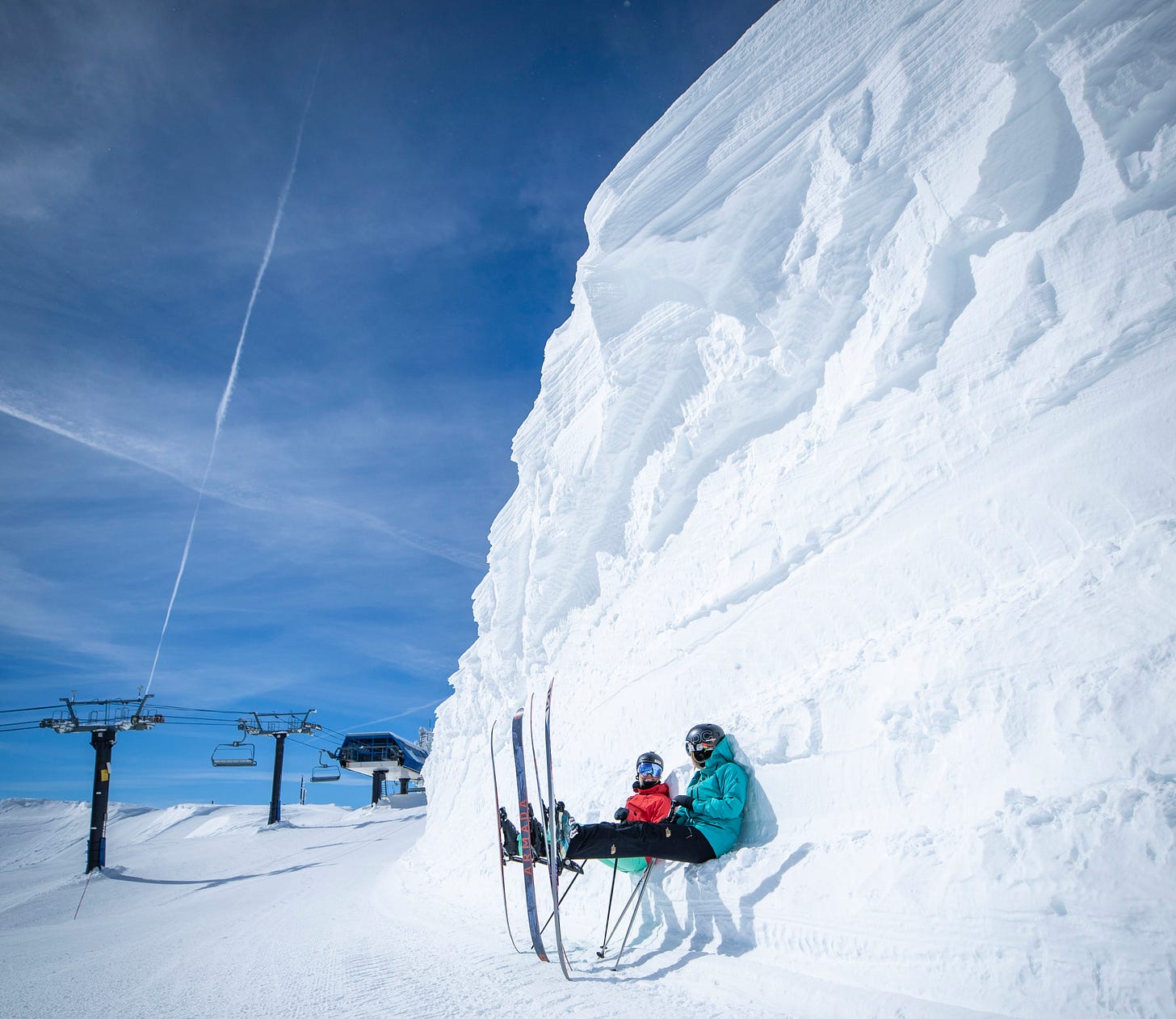 Photo by Ben Arnst. Courtesy of Squaw Valley Alpine Meadows.
And this:
We gather there and ski there because the place is a rarefied powder bullseye with a history of churning out some of the raddest skiers to ever click in. The name is a symbol and an important one but changing it cannot change the intangible raw awesomeness of the place itself.
And you don't have any choice but to get used to it. As Ron says in his open letter addressing the name change, "… please recognize that our decision is made and we are not looking back. Please join us as we move forward, together."
Additional reading:
The resort put together an FAQ, a history of the word "squaw," a perspective on how it's viewed today, and a letter from Ron on this page.

The newspaper article that Ron referred to early in the interview as integral to starting the renaming process

The 1851 State of the State speech from California's governor that Ron referred to. The governor states "That a war of extermination will continue to be waged between the races until the Indian race becomes extinct must be expected."

My initial thinking on Squaw Valley considering changing its name back in June and my analysis after they decided to do so.

The depressing Twitter thread of hip-shooting Very Angry People strung below Squaw Valley's announcement:
Recorded on: Sept. 3, 2020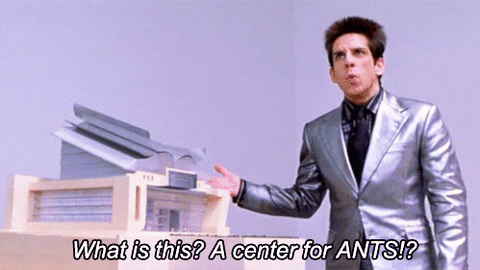 Download this episode on iTunes, Spotify, Google Podcasts, Stitcher, TuneIn, and Pocket Casts.
COVID-19 & Skiing Podcasts: Author and Industry Veteran Chris Diamond | Boyne Resorts CEO Stephen Kircher | Magic Mountain President Geoff Hatheway | NSAA CEO Kelly Pawlak | Berkshire East/Catamount Owner & Goggles for Docs founder Jon Schaefer | Shaggy's Copper Country Skis Cofounder Jeff Thompson | Doppelmayr USA President Katharina Schmitz | Mt. Baldy GM Robby Ellingson | Alterra CEO Rusty Gregory | NSAA Director of Risk & Regulatory Affairs Dave Byrd
The Storm Skiing Podcasts: Killington & Pico GM Mike Solimano | Plattekill owners Danielle and Laszlo Vajtay | New England Lost Ski Areas Project Founder Jeremy Davis | Magic Mountain President Geoff Hatheway | Lift Blog Founder Peter Landsman | Boyne Resorts CEO Stephen Kircher | Burke Mountain GM Kevin Mack | Liftopia CEO Evan Reece | Berkshire East & Catamount Owner & GM Jon Schaefer | Vermont Ski + Ride and Vermont Sports Co-Publisher & Editor Lisa Lynn | Sugarbush President & COO Win Smith | Loon President & GM Jay Scambio | Sunday River President & GM Dana Bullen | Big Snow & Mountain Creek VP of Sales & Marketing Hugh Reynolds | Mad River Glen GM Matt Lillard| Indy Pass Founder Doug Fish | National Brotherhood of Skiers President Henri Rivers | Winter 4 Kids & National Winter Activity Center President & CEO Schone Malliet | Vail Veterans Program President & Founder Cheryl Jensen | Mountain Gazette Owner & Editor Mike Rogge