Powder Mountain Drops Reciprocal Partnerships, Sticks With Indy Pass
"If a resort is trying to hit a daily average ticket price goal or is experiencing capacity issues, reciprocals are usually the first thing to go" - Indy Pass Founder Doug Fish
To support independent ski journalism, please consider becoming a free or paid subscriber. Organizations can email skiing@substack.com to add multiple users on one account at a per-subscriber enterprise rate.
Yeah maybe let's stop giving away free lift tickets to our super-awesome powder-palace of a mountain
It was a nice little bonus: 2021-22 Powder Mountain season passholders received three days each at Monarch, Copper Mountain, Ski Cooper, Eagle Point, Loveland, Brundage, and Kiroro in Japan. While none of those domestic locations delivered anything close to Pow Mow's 500 inches of Utah fluff, they were a nice little bonus that could justify a run to Colorado or Idaho.
These bonus tickets and the free-ticket welcome mat to visitors were also a little off brand. Over the past several years, Powder Mountain has positioned itself as a champion of the quality ski experience, limiting season pass sales to 3,000 and putting a 1,500-person cap on daily lift tickets. When the mountain joined Indy Pass this season, they capped redemptions at 100 on weekends and holidays, and 250 midweek.
These two competing narratives – we are accessible and exclusive – felt unsustainable, and after selling out of season passes among renewing passholders this spring before it could get to a public sale, Powder Mountain acknowledged it needed to change. The ski area posted the following to its season pass page:
Powder Mountain is experiencing unprecedented demand for season pass renewals this season which is causing us to reexamine our pass offerings moving forward. We will not be opening sales up to Night Pass Holders or Waitlist guests as originally scheduled and plan to rework our pass program to ensure we maintain the Powder Mountain experience for all our guests.

Those who purchase property in the Powder Mountain neighborhoods will still be guaranteed access to season passes through our membership program and we are exploring ways to enhance mountain access to our true local communities while avoiding some of the issues our fellow mountains are dealing with. 

Please stay tuned for announcements regarding passes and exciting developments we are working on to enhance our beloved Powder Mountain.
While I haven't seen any kind of announcement about reciprocal partners, Powder Mountain has quietly removed mention of them from its website. This is unsurprising. A ski area trying to figure out how to avoid blowing its doors off while the Wasatch overflows with Ikont-believe-how-cheap-this-is megapass holders doesn't need to be in the business of tossing out free lift tickets to its powder orgy.
And that's what reciprocal deals are: free lift tickets. And while the number of such partnerships only seems to be growing, as I detailed yesterday, the Indy Pass presents a much better model: resorts get a per-visit payout that is based on the cost of their published walk-up lift-ticket rate. This "yield," as ski-biz folks call it, is apparently quite high for Indy Pass, perhaps explaining why Pow Mow lined up with the little upstart over Ikon, Epic, or Mountain Collective, any of which would likely be happy to have it on their rosters.
"We are thrilled that Powder Mountain is returning for 22-23, and it's because Indy Pass delivered high-value midweek visits and near rack-rate yields on their weekends," Indy Pass President and founder Doug Fish told me. "Affiliate programs are great, but the reciprocity is not always equal. The bigger resorts like Pow Mow end up getting all the incoming freebies and not much of the benefit for their passholders."
Magic Mountain and Bolton Valley, both early Indy Pass partners in Vermont, both fled the reciprocal Freedom Pass coalition for similar reasons after their first season with the pass. Bolton President Lindsay DesLauriers and I discussed this in detail on The Storm Skiing Podcast last January, and Magic President Geoff Hatheway told me that the Indy Pass' high yield allowed him to cancel the mountain's various other discount programs.
"If a resort is trying to hit a daily average ticket price goal or is experiencing capacity issues, reciprocals are usually the first thing to go," Fish said. And the Indy Pass seemed to have worked out well: Powder Mountain will end the 2021-22 campaign in the top 10 of redemptions among Indy's 82 partners, Fish told me.
Still, reciprocal arrangements likely have a lot of gas left. Over the past few years, they've crept out of their traditional redoubt in the Mountain West and have begun infiltrating the Midwest and Northeast. A strong selling point of Mount Bohemia's $99 season pass is the reciprocal partnerships to big mountains such as Brundage and Great Divide that come along with it. Select mountains, such as Ski Cooper in Colorado and Mont du Lac in Wisconsin, have created what are essentially low-cost, alternate national megapasses. When the Indy Pass debuted in 2019, I figured it would quickly displace this model, but it has proven resilient. I explored this phenomenon in an article about Ski Cooper's $299, 50-plus-partner season pass last year, which included several quotes from the ski area's general manager, Dan Torsell (who also joined me on the podcast last fall):
For years, reciprocal coalitions such as the Freedom Pass and the Powder Alliance were the best idea independent mountains had for joining forces against Vail and Alterra. Ski Cooper agrees to comp three tickets for each Greek Peak passholder, and Greek Peak will comp three tickets for each Ski Cooper passholder. Over the course of a season, this can add up to a significant number of skier visits. Torsell estimates that between six and eight percent of his mountain's skier visits are comps from partner resorts, and roughly half of those are from Ski Cooper's Colorado partners: Loveland, Monarch, Sunlight, and Powderhorn.

In 2019, Doug Fish introduced an alternative model. For each skier visit made on an Indy Pass, ski areas would get a cash redemption from Indy, taken from the total pool generated by pass sales (Indy keeps a small percentage of that total). This is the same model Vail and Alterra use to compensate their non-owned partners: each day a skier swipes their Epic Pass at Telluride or their Ikon Pass at Jackson Hole, the ski areas are compensated. The redemption is less than the mountains would have gotten had a skier purchased a walk-up ticket, but few people pay that so-called "rack rate." By joining the Epic or Ikon or Indy passes, resorts plug into a national marketing network that is almost guaranteed to send them skiers they would not have drawn otherwise.

… Projecting ahead 10 or 15 years, the logical end-state would seem to be a growth in Indy-style passes and a decline in the number of comp ticket deals. But there's nothing inevitable about that. Ski areas themselves still see value in both – as mentioned above, Ski Cooper and Indy share 15 partners; six of Indy's partners are also part of the Powder Alliance. …

… For now, the reciprocal model seems resilient. "I've had many conversations with Doug Fish and Indy Pass," Torsell said. "Great guy. We have a great relationship, but our thing is working for us. I'm glad that a lot of areas seem to have bought into the Indy Pass thing, and I think it's probably working well for them. Different models work well for different people."
Powder Mountain did not immediately return a request for comment on their decision to shed their pass partner relationships. But they are not the first ski area to turn away from this model, and, as crowding continues across the West, they will certainly not be the last. The big resorts that have no trouble filling their parking lots – Mount Hood Meadows, Mt. Baker, Whitefish, Timberline – seem likely to be the first to exit such partnerships. It's a bit easier when you're aligned with Indy Pass. Many passholders don't care about the reciprocals. Those that do can just throw down the extra $179 to access other resorts. That's only a 15 percent upcharge on Pow Mow's $1,150 season pass. For early- and late-season days across Indy's massive network, that's a pretty reasonable price.
Pour one out
I was incredibly sad to see this news from Worcester Telegram snowsports columnist and friend of The Storm Shaun Sutner: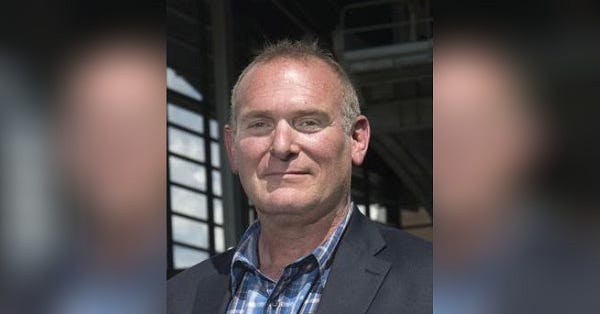 scanlincremationandburial.com
Obituary for Adam M Sutner | Scanlin Cremation and Burial
Share memories & support the family
From Adam's obituary:
Adam Morris Sutner, 61, died of a heart attack on April 4 at the Crystal Mountain ski area in Washington, where he was vice president of business development, skier services and sales and marketing.

He was born on Oct. 5, 1960 in Brooklyn, N.Y. His late parents, Charlotte and Robert F. Sutner, took him shortly after his birth to Mexico City, where the family was living at the time before moving to Vancouver, Montreal and then New Jersey.

Adam lived and worked overseas in the advertising and tech business in Amsterdam, Brussels, London, Paris, Tokyo and Melbourne. He also lived and worked in advertising and the ski industry in New York City, Chicago, Denver, Minneapolis, Los Angeles, San Francisco, and in Vail, Colo., Jackson Hole, Wyo., and Greenwater, Wash.

He lived the life he wanted to live.
Full read recommended.
Below the subscriber jump: how new buyers can save $100 on next year's Epic Pass, a look at two big ski area expansion plans, an update on a major lift project, and why does everyone hate gondolas?
This post is for paid subscribers