The Storm Skiing Podcast #9 | Download this episode on iTunes, Google Podcasts, Stitcher, TuneIn, and Pocket Casts | Read the full overview at skiing.substack.com.
Who: Jon Schaefer, Berkshire East and Catamount Owner and General Manager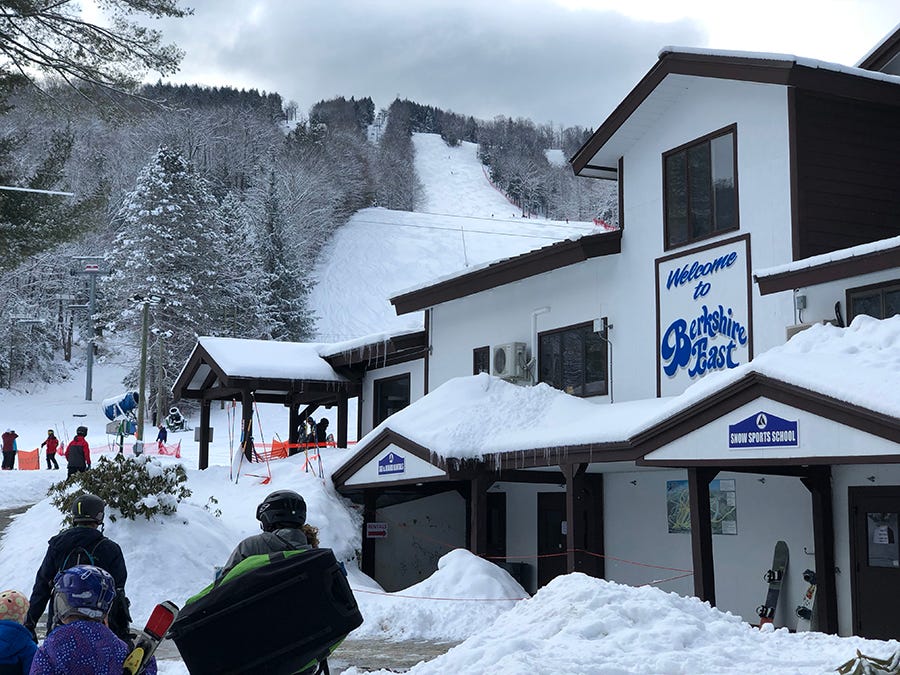 Why I interviewed him: Because I think Berkshire East is one of the most underrated ski areas in the Northeast. Why it is is no mystery. It is too close to Vermont to be noticed and too in Massachusetts to be taken seriously. After all, rad skiing and Massachusetts are as likely a combination as Rhode Island and palm trees, but here we are: Berkshire East is a rad ski area. Why? It has all the things rad ski areas do: terrain variety that appeals to all levels, a hardcore base of amazingly skilled skiers that love the place, a vibe that says "No, I did not arrive here in a box wrapped in Amazon Prime tape," geographic and monetary accessibility, and owners who are so invested in the place that separating them from it would be tantamount to dismemberment. All of that adds up to atmosphere, which is the one intangible and inimitable thing a ski area can have. You may think that the title of Best Ski Area in Massachusetts would be about as prestigious as Least Annoying Person Rocking a Backpack Speaker, but if so then you're wrong. Plop Berkshire East anywhere in the country, and it is a terrific mountain that locals will love. It is also uniquely and unequivocally a Northeast animal. Jon's dad, Roy, ran this mountain from the late 1970s until he handed it over to his sons in the early 2000s. While the number of ski areas in the state dwindled down to the current dozen or so, the Shaefers ran the place so adeptly that they were able to purchase a second ski area, Catamount, last year. How they were able to drive so much success at an off-the-radar mountain that they were able to purchase and pump enormous capital into a second mountain and build their own little collective in a seasonal business with an astronomical failure rate and show no signs of deceleration was a story I wanted to hear.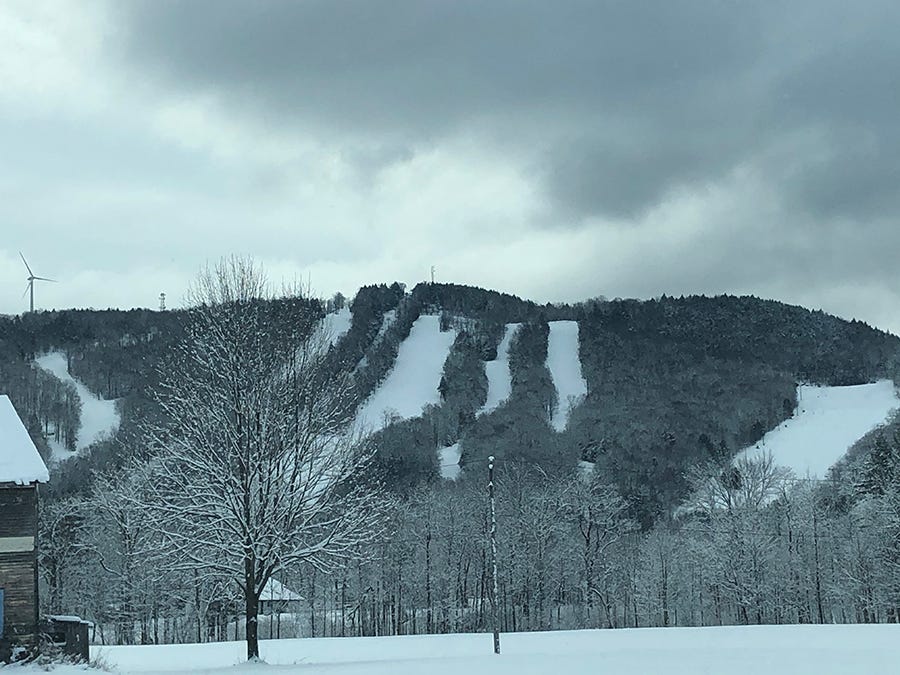 What we talked about: Roy (Jon's dad) Schaefer's hardscrabble upbringing on the farms of Up North Michigan; skiing's ropetow era; the Michigan ski diaspora's origins and influence on Schaefer; how Roy's frugal mindset stretched over decades is the reason you can ski Berkshire East today; Berkshire East's rollercoaster existence pre-Schaefer; Roy Schaefer as treasure hunter - equipment from 26 ski areas is either in use at Berkshire East or was sold to fund operations there; why Berkshire East chose to install a carpet-loaded quad instead of a high-speed quad as their alpha lift; how a high-speed quad can ruin your mountain; the Schaefer's globetrotting ski-racing legacy and bent for adventure; the untapped potential of western Massachusetts; why the mountain expanded its summer business so deliberately and with such outsized ziplines and bike parks and other adventuretry; the working dynamic of the Schaefer brother-owners Jim the banker and Jon the builder; how you keep a mountain from losing its soul as it becomes more popular; Jon is the kind of GM who makes snow and helps organize the basement and looks for lost kids; the advantages that smaller ski areas have over ski area conglomerates; what a "Vermont refugee" is and why that's Berkshire East's core skier; the mountain naturally skis well; why constant re-grading of the mountain is essential; why Berkshire East has so many rad skiers and man they really do and I would not say that about any other place in Massachusetts (though yes of course there are great skiers everywhere; the concentration of them on this little mountain is outsized and rather surprising when you first encounter it is all I'm saying); why they added the solid-green Thunder trail a few years back; skiing the bike trails; why the Schaefers bought Catamount; Jon wants to make Catamount "one of the best small ski areas in the country"; the massive and rapid improvements they've made in the mountain already; Catamount's five new trails and how that significantly ups the mountain's rad factor; why the Schaefers are committed to speed in how they upgrade their mountains; why the Schaefers don't use mountain planners to cut new trails; whether Catamount will get glades like Berkshire East's, and, hey, if you want to cut glades at either mountain, give Jon a call because he wants to help you help him make that happen; the quirks of running a ski area that straddles a state line; his reaction to Vail buying Peak (yawn); why both mountains joined the Indy Pass; season pass sales are way up; this may be one of the most unbelievable things anyone has told me yet on the podcast, but Schaefer says he reached out to the Freedom Pass people and they never returned his message and if they would that would be cool, so like yeah what? Freedom Pass people return that call and get these mountains on your pass like now; why day tickets at both mountains are still affordable and how they keep them under control; the rising costs of running a mountain; that giant wind turbine at the top of Berkshire East is part of a 100 percent-off-the-grid onsite renewable energy plant – this was the first mountain in the world to do this; why renewable energy makes sense for a ski area; similar projects are on the way for Catamount; how tragedy and family history over decades stoked that focus on renewables; improvements at Berkshire East this season.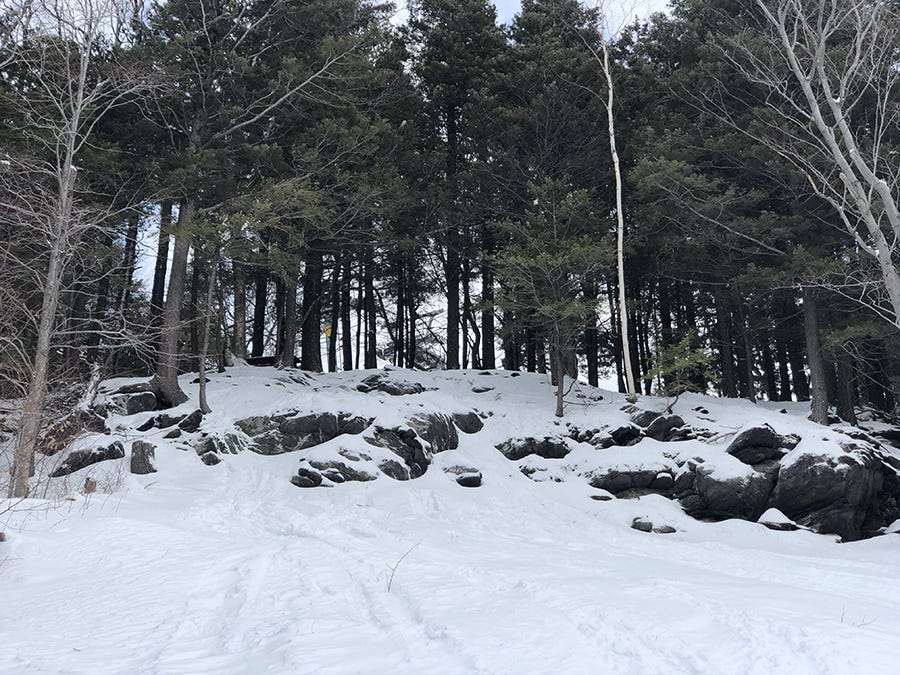 Things that may be slightly outdated because we recorded this a while ago: I mention that "Sugarbush still feels like an indy," even though it's enormous, and it does. But it isn't. But it was when I recorded this, which was on Nov. 5. Which is a long way of saying I recorded this before Alterra bought Sugarbush. Jon also says that he's going for their "earliest opening ever," which I believe they achieved, opening on Nov. 16.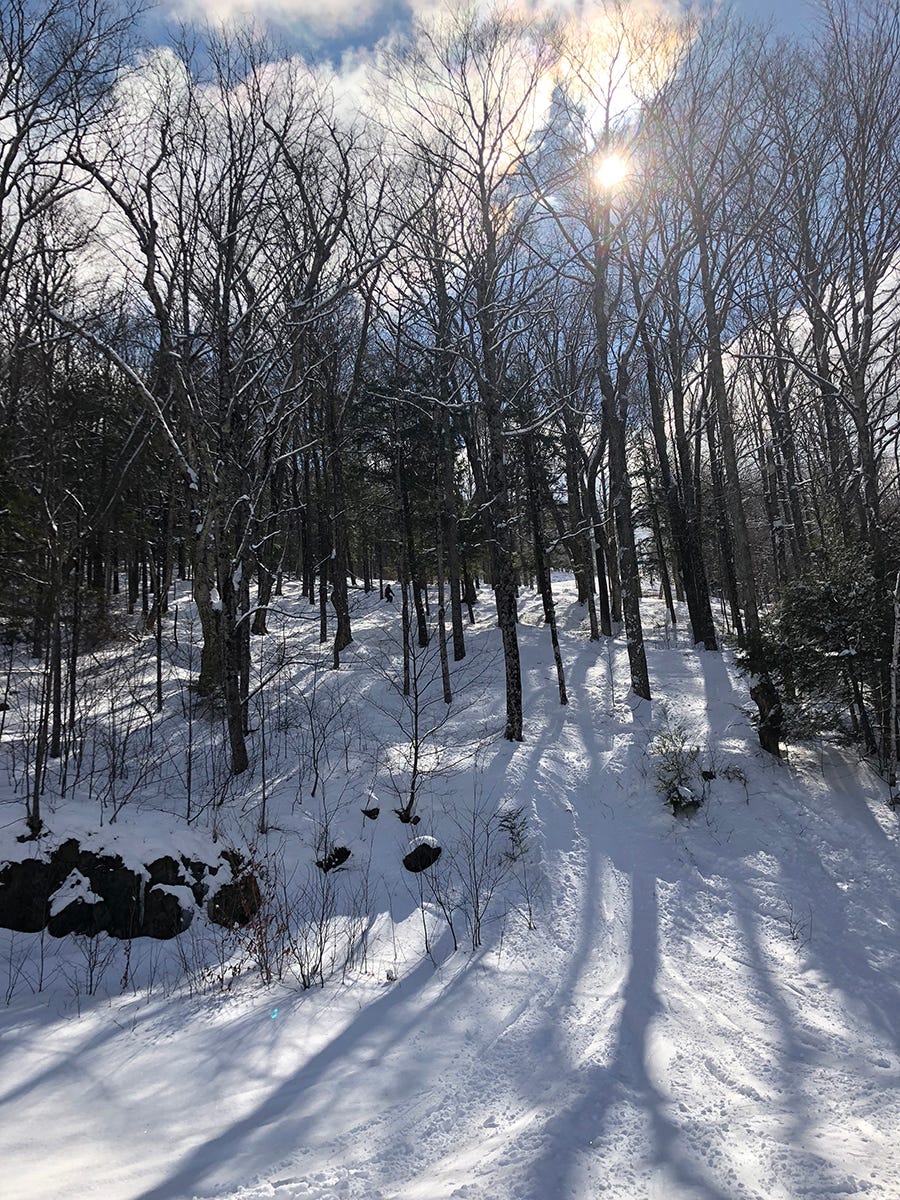 Question I wish I'd asked: Jon said that they would "fully develop" Berkshire East's Thunder side in the future, and I wish I'd asked for more about those plans. There does in fact appear to be a new black glade, Roger's World, on that side this year according to the trailmap, which I either didn't notice before the interview or wasn't there at the time (if it was there last year, I missed it, and the trailmap I picked up at the mountain last year doesn't include it). They also added two more new glades, Hawleywood and Horace's Grove, to the trailmap, though I skied through both last year and they appeared to be cleared more as part of the bike park – both skied well regardless and perhaps they did more work in there over the summer. It also looks as though they downgraded the ratings on several trails, dropping Tomahawk from a double to a single black and Blizzard Island from black to blue. I think those are the right ratings, but I wish I'd been able to discuss all this in the interview. I also wish I'd asked a bit more about how one could volunteer for the glade-clearing program. Finally, since the Schaefers appear to have the capital to purchase and rapidly fix up Catamount, thus increasing their pass sales and stoking a virtuous capitalist cycle of business growth, I really wish I'd asked what the long-term plan was for their mini-empire – could we see more ski areas added to their portfolio? After talking to Jon for an hour, I honestly hope that we do.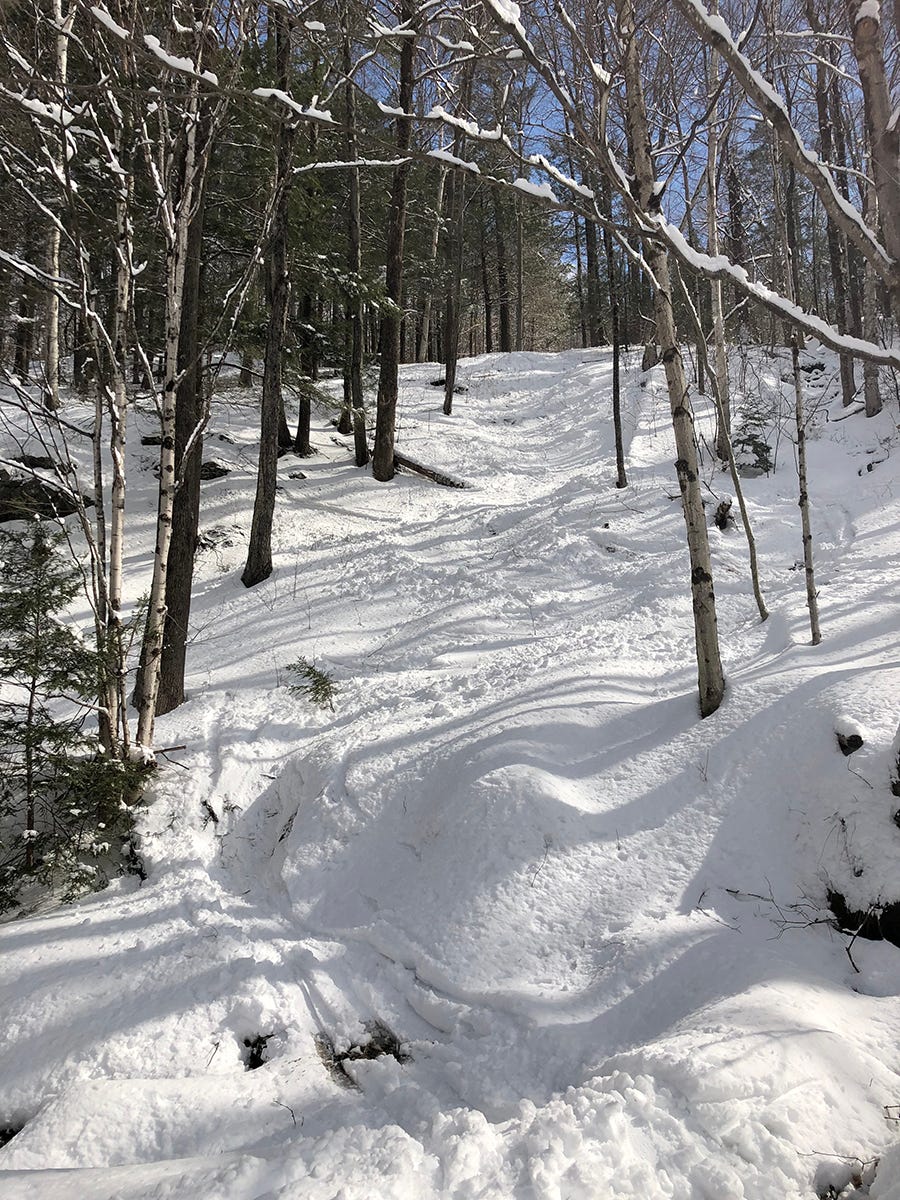 Why I thought that now was a good time for this interview: This is an indy done right. Ski areas like Berkshire East, Plattekill, and Magic are setting the modern template for how to not only not get steamrolled by the big boys, but to thrive and grow while doing so. Plus I just find the Schaefer family epic, with its subplots and dimensions of adventure, resilience, frugality, patience, risk-taking, action-oriented improvements, and family teamwork across generations to be so damn American and compelling that I couldn't not hear more about their story. The fact that they are growing and acquiring and improving other ski areas at a time when that all seems so unlikely only adds to the mystique.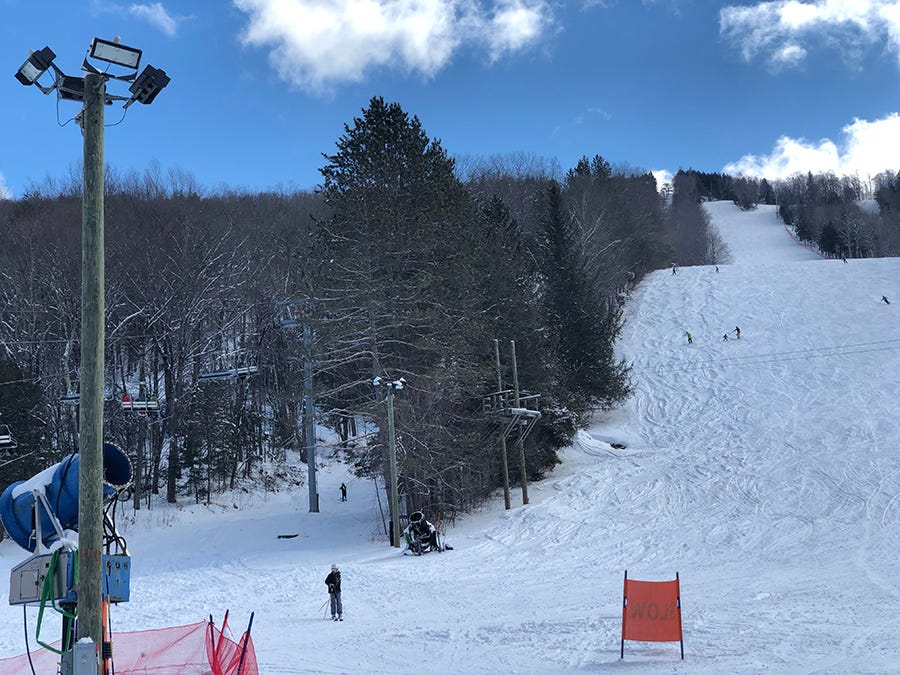 Why you should go there: There seems to be an instruction book that was handed out like 50 years ago to every ski area in the Northeast, and the instruction book says something like, "It is in your best interests to make your ski area as boring as possible. That means grooming each run every night and then describing them in your marketing materials as being groomed 'to perfection.' Every run should feel identical, and should only vary to the extent that the mountain's natural contours require." Berkshire East either never got this instruction book or lost their copy, because their philosophy tacks more toward, "Hey, let's make a ski area that everyone can enjoy, not just people who don't know how to ski off piste." Look, I'm not saying it's Jackson Hole. I'm not even saying it's Stowe. But I am saying that Berkshire East opens up their mountain and lets it gnar up in ways that almost no other area south of Killington does. And, yes, their grooming and all that is terrific as well. As far as Catamount goes, if you are someone who typically skis the twin Catskills bullruns of Windham and Hunter, try this as an alternative. If you've coming from the south (NYC metro especially), then this is probably the same distance, and in the dimensions of crowds, pricing, atmosphere, and overall hassle to deal with, far superior. Yes, it's a bit smaller. It doesn't matter. You will have a better day, especially if you are bringing kids or beginners. And it's easy to get there. GPS on the fritz? Take the Taconic to NY 23, turn east, and it's there on the right 10 or 15 minutes up the road. Schaefer says in the interview that they intend to transform Catamount into one of the best small ski areas in the country, and it will be immediately apparent that they are well on their way to doing that when you ski there.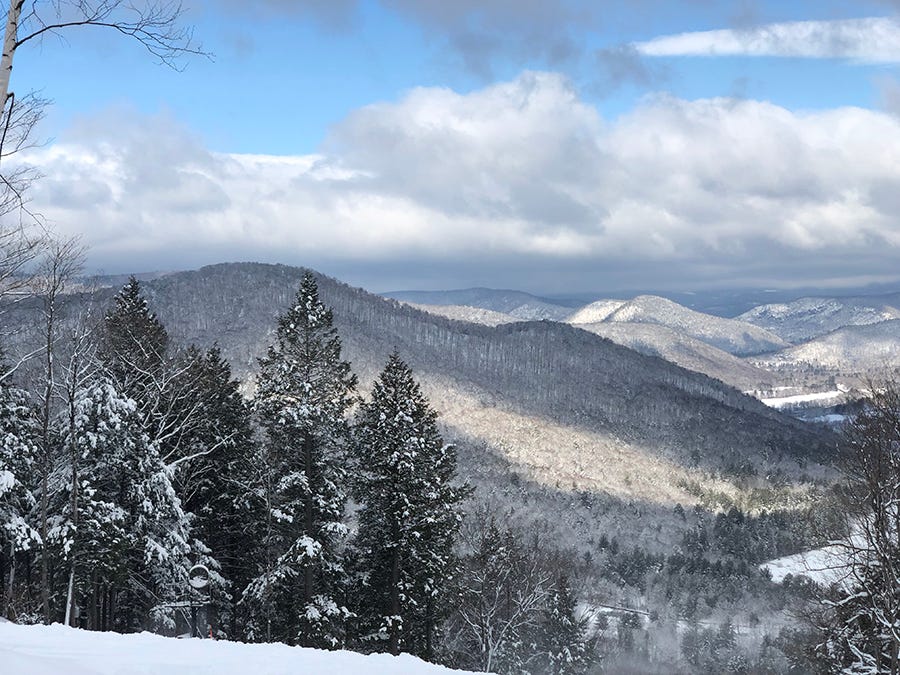 For further reading: The tragedy that partially stoked the family's environmental focus; Jon on the mountain; a trip to Berkshire East in 1981.
The Storm Skiing Podcast is on iTunes, Google Podcasts, Stitcher, TuneIn, and Pocket Casts. The Storm Skiing Journal publishes podcasts and other editorial content throughout the ski season. To receive new posts as soon as they are published, sign up for The Storm Skiing Journal Newsletter at skiing.substack.com. Follow The Storm Skiing Journal on Facebook and Twitter.
Check out previous podcasts: Killington GM Mike Solimano | Plattekill owners Danielle and Laszlo Vajtay | New England Lost Ski Areas Project Founder Jeremy Davis | Magic Mountain President Geoff Hatheway | Lift Blog Founder Peter Landsman | Boyne Resorts CEO Stephen Kircher | Burke Mountain GM Kevin Mack | Liftopia CEO Evan Reece