Download this episode on iTunes, Google Podcasts, Stitcher,TuneIn, and Pocket Casts | Read the full overview at skiing.substack.com.
What this is: This is the third in a series of short conversations exploring the fallout to the ski industry from the COVID-19-forced closure of nearly every ski area on the continent in March 2020. You can listen to the first two – with author Chris Diamond and Boyne Resorts CEO Stephen Kircher – but it's not like Star Wars or something where you have to see them in a certain order or they won't make sense, so jump right in here.
Who: Geoff Hatheway, President of Magic Mountain, Vermont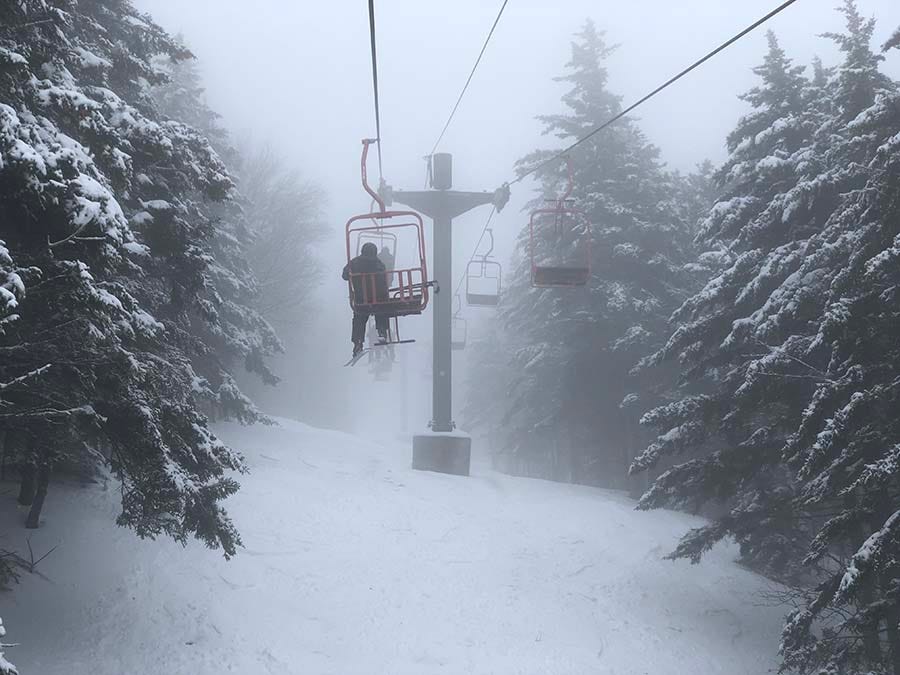 Magic's workhorse Heron-Poma Red Chair has been hauling skiers up Glebe Mountain for nearly 50 years.
Why I interviewed him: Because Magic, resolutely perched between Mount Snow and Stratton in Southern Vermont, is as unlikely as it is necessary in this multipass futureworld we all live in. That particular geography puts the place in a defensive posture during the best of times, and in some weird way perhaps makes it uniquely adapted to confront an unforeseen crisis such as the COVID-19 shutdown. Geoff's a thoughtful guy who helped rescue the mountain from insolvency a few years back, and I wanted to see how he had approached the inevitable shutdown, what he's been doing to stabilize operations, and how he was planning for Magic's future in a world that just got turned upside-down.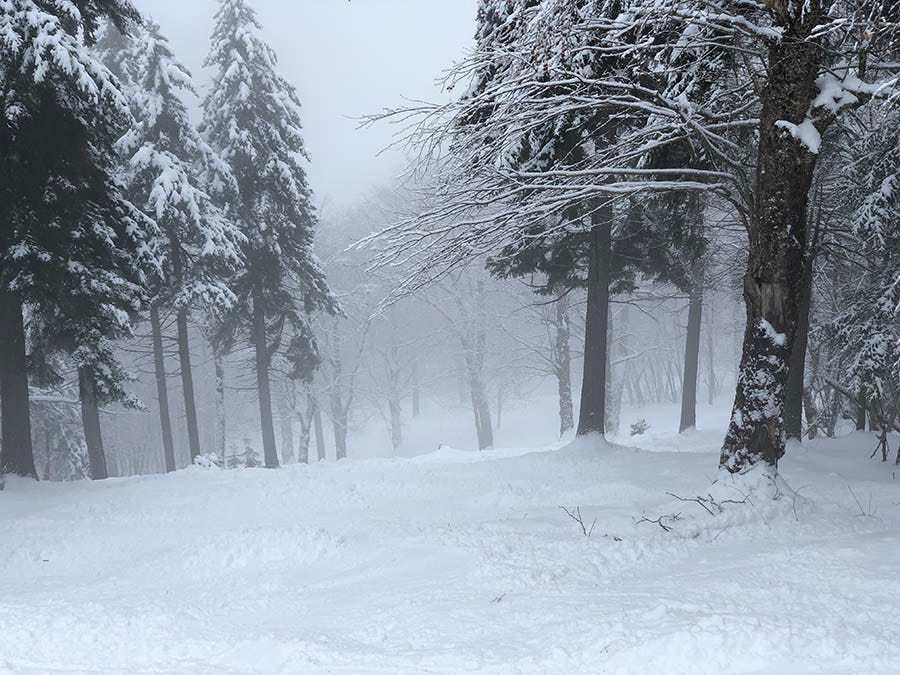 Magic on a misty day.
What we talked about: Life in Vermont during the COVID-19 shutdown; the eeriness of an empty Magic covered in snow; how the mountain's employees reacted to and are managing the shutdown; inside Magic's decision to close and why it was inevitable; what finally made them call it a season; what happened once Vail and Alterra closed their nearby mountains; how Magic's hardcore community responded to the early shutdown; how the Congressional relief package will help the mountain bridge the shutdown but it's gonna be a pain in the rear to tap everything they're entitled to; what Geoff would like to see in future relief bills; why spring season pass sales are so vital to summer operations; the Black Chair will rise again; why Magic is going to drop season pass prices and push its early-bird pass deadlines by two months; I think the Freedom Pass is dead; you'll be able to add an Indy Pass onto your Magic season pass for a very low price; Magic season passholders have not gone Angry Ski Bro and demanded refunds for the truncated season; the mountain's current uphill travel policy; why unity is the best way through this mess for the country as a whole; now is the time to make those phone calls; the importance of the Friends of Magic Facebook group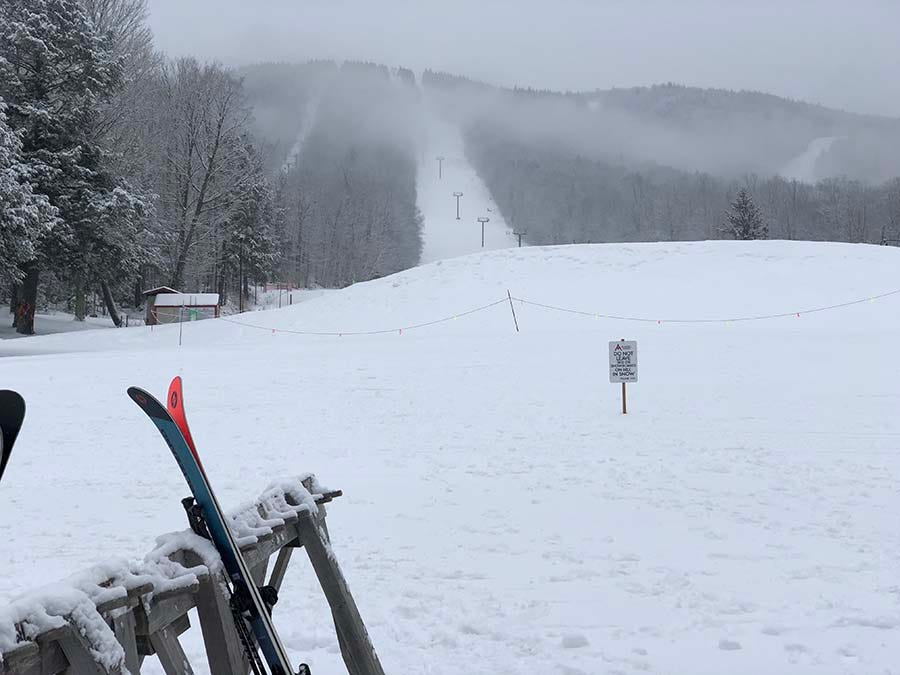 Magic in February. The towers for the unfinished Black Chair rise up the mountain in the distance.
The kid babbling in the background: Is mine. He's now audio-bombed three out of three COVID-19 and skiing podcasts, and I imagine as long as we're all holed up in the same apartment together 24 hours a day, he will continue to do so.
Recorded on: April 2, 2020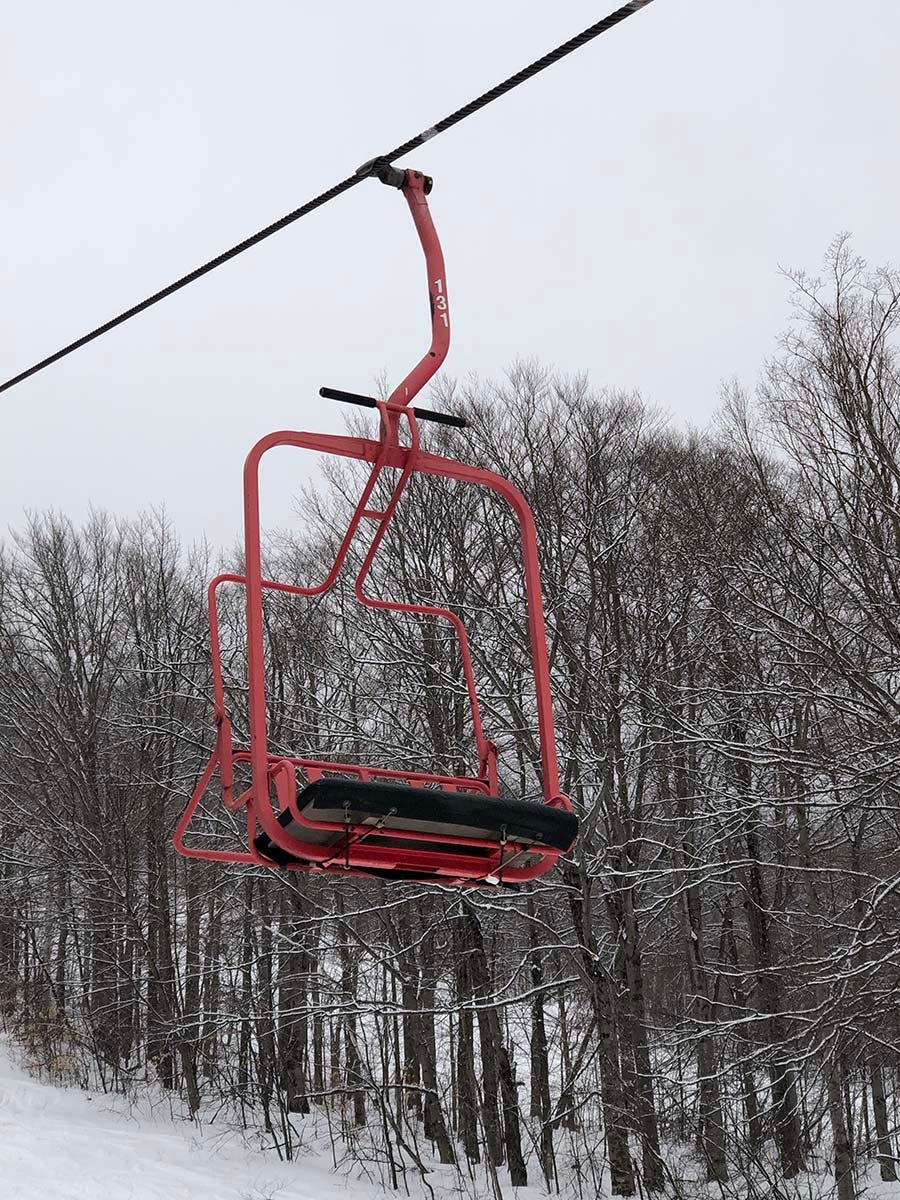 ---
The Storm Skiing Podcast is on iTunes, Google Podcasts, Stitcher, TuneIn, and Pocket Casts. The Storm Skiing Journal publishes podcasts and other editorial content throughout the ski season. To receive new posts as soon as they are published, sign up for The Storm Skiing Journal Newsletter at skiing.substack.com. Follow The Storm Skiing Journal on Facebook and Twitter.
COVID-19 and Skiing Podcasts: Author and Industry Veteran Chris Diamond | Boyne Resorts CEO Stephen Kircher |
The Storm Skiing Podcasts: Killington & Pico GM Mike Solimano | Plattekill owners Danielle and Laszlo Vajtay | New England Lost Ski Areas Project Founder Jeremy Davis | Magic Mountain President Geoff Hatheway | Lift Blog Founder Peter Landsman | Boyne Resorts CEO Stephen Kircher | Burke Mountain GM Kevin Mack | Liftopia CEO Evan Reece | Berkshire East & Catamount Owner & GM Jon Schaefer| Vermont Ski + Ride and Vermont Sports Co-Publisher & Editor Lisa Lynn| Sugarbush President & COO Win Smith| Loon President & GM Jay Scambio| Sunday River President & GM Dana Bullen| Big Snow & Mountain Creek VP of Sales & Marketing Hugh Reynolds |