Discover more from The Storm Skiing Journal and Podcast
Everyone's searching for skiing's soul. I'm trying to find its brains.
Over 11,000 subscribers
Vail Introduces Northeast Epic Passes, Kills Drifter Pass
Vail announced its 2020-21 Epic Pass lineup yesterday, introducing a pair of Northeast-specific passes for the first time. This does not include the popular Drifter, a deeply discounted pass that Peak Resorts had long offered for the 18-29 set. Vail also introduced a badly needed Epic Mountain Rewards program that will provide discounts on food, lodging, group lessons, and more.
Here are some highlights:
The Peak Pass lives on and improves
That Vail put together some kind of Northeast-specific pass should come as no surprise to anyone who's been paying attention - Vail has long offered regional Epic Passes in places where it had a critical mass of resorts, such as Colorado's Summit County or Lake Tahoe. After honoring all Peak Pass products last season, it made sense that they put together a pair of passes that take advantage of their new regional density. Here's a breakdown of each:
1) The Northeast Value Pass: One of the benefits of being a Northeast skier is the enormous number of options we have. This is what always made Peak Resorts' Peak Pass a sensible option for those who couldn't or didn't care to ski outside of the region: for a very reasonable $629 (the 2019-20 early-bird price), a skier had unlimited access to Mount Snow and Hunter, plus New Hampshire mountains Crotched, Attitash, and lights-out Wildcat. Plus a bunch of mountains in Pennsylvania and scattered about the Midwest – but the first rule of Northeast skiing is that you never drive south to ski, and those five headliners were enough to sate an ever-growing Peak Resorts passholder base in the region.
Under Vail, the Peak Pass – though it is now officially called the Northeast Value Pass, gets better and cheaper, at least in some ways. It includes the big five plus Okemo and Mount Sunapee, and 10 holiday-restricted days at Stowe. At $599, it is actually $30 cheaper than last year's full unrestricted Peak Pass, despite these considerable add-ons.
There are some asterisks. Hunter and Mount Snow are holiday restricted on the Northeast Value Pass, as are Okemo and the 10 Stowe days. To avoid these restrictions, it is only an additional $130 to step up to the $729 Epic Local Pass, which only has holiday blackouts (and no day limit), at Stowe. The Epic Local, of course, also comes with all the western access, including 10 combined non-holiday days at Vail, Beaver Creek, and Whistler.
2) The Northeast Midweek Pass: This $429 midweek-only pass carries on a long Peak Resorts tradition of providing affordable non-crazy-times lift access. While this new pass debuts at $100 more than Peak's similar offering last year, I think it provides more than enough additional benefits to justify that bump, including access to Okemo and Mount Sunapee, and five days at Stowe. And while the whole portfolio used to be blacked out on holiday weekdays, these restrictions now only apply to Hunter and the three Vermont mountains. Also, only the Saturday after Thanksgiving (which is never busy anywhere in the Northeast other than maybe Killington if they're hosting the World Cup), and the Christmas Week midweek days are blacked out – President's Day and MLK Day are not.
RIP Drifter Pass: Raise your hand if you had so much money in your 20s that your biggest source of stress was hiring an architect for your Money Bin? One of the strongest products Peak offered was an unrestricted $399 pass for 18- to 29-year-olds. This was an acknowledgement that while this group tended to be cash-light, they had endless energy and an enormous appetite for adventure, and a discounted product would both get them on the hill as often as possible and lock in lifetime loyalty that would hopefully translate to whole-family pass sales in some indeterminate future.
Vail unsurprisingly looked over the options, said, "That's cute," and unceremoniously incinerated the Drifter. That Vail is uninterested in providing affordable avenues for the sport's development is hardly breaking news, even if it is disheartening (to see who is laser-focused on bringing new skiers into the sport at the most affordable possible price, check out my most recent podcast, with Hugh Reynolds of Snow Operating, who run the indoor New Jersey Snow Dome and Mountain Creek). Yes, there is still a college tier for the Northeast Pass for $429, but that cuts off at 22. Those aged 23 to 29 will have to step up to the full $599 Northeast Pass. This is still a pretty good value, especially with the additions of Okemo and Sunapee and additional days at Stowe. Still, the Drifter was one I was hoping they would keep.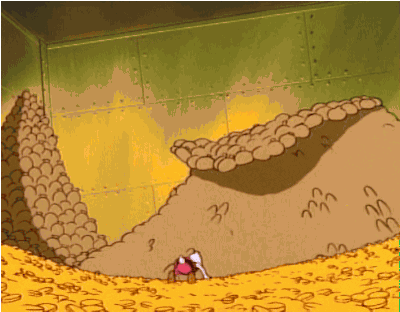 About those Midwestern ski areas: Both Northeast passes also include four former Peak Resorts ski areas in Ohio and one that Vail has long owned in Michigan. These are not for you – while there are some very good ski areas in Michigan, Mount Brighton is not one of them. A tangle of chairlifts strung up 230 vertical feet of landfill piled together from construction of nearby expressways, it is the definition of urban zoo skiing, an overcrowded and chaotic bump crammed at all times with wild screaming children (all of the Ohio mountains are similar). This is as it should be, but unless you're a checkbox-type who wants to hit every ski area in America, this is not one you need to visit. I know this from personal experience – I grew up in Michigan. For a must-ski Midwest desination, keep going nine hours north to powder-choked and wild Mount Bohemia, a truly special and incredible destination in Michigan's Upper Peninsula.
Vail most likely included these five ski areas in their Northeast lineup to entice Ohio and Michigan folk into picking up one of these passes and traveling east for the winter. While those of us who live in the Northeast are not accustomed to thinking of our ski areas as destinations, I want to assure you that they very much are to Midwesterners. These are good and passionate but vertically challenged skiers - they look East to our vertical drops in the thousands and see a place worth drive long distances to.
And yes, they will drive. Midwesterners drive everywhere. I drove 22 hours each way for my first four Colorado ski trips from Michigan. No one thought this was extreme or even odd. This is the cost-effective if time-intensive option, and Midwesterners tend to be a practical lot. For them, the 12- or 14-hour drive to Vermont is part of the adventure.
Vail did not, however, include its former Peak ski areas in Missouri, or its long-owned hills in Wisconsin or Minnesota, in the Northeast passes. The reason for that is likely very simple: the farther west you get, the more the differential between a drive to the Rockies and the Northeast diminishes or reverses, and given that calculus, most people will rightly choose to ski in the West.
Prices tick up
Unsurprisingly, the prices of all Epic Passes appear to be marginally more than the introductory prices from last year: the full Epic goes from $939 to $979 ($20 cheaper than the full 2020-21 Ikon Pass), the Epic Local goes from $699 to $729 ($30 more than the 2020-21 Ikon Base Pass), and the popular military passes go from $129 to $169 for active and retired military and from $529 to $559 for veterans. These increases should not have anyone breathing fire, as they are still markedly cheaper than single-mountain passes were two decades ago.
But LOL at kids Epic Pass prices versus the Ikon Pass
One of the starkest differences between the Epic and Ikon passes for families is the enormous gap in the cost of kids passes for early birds. Alterra gives a $100 discount on up to two kids (4-12) passes with an adult purchase. That makes the difference in price between the kids Epic and Ikon Passes stark: $209 (after discount) for full kids Ikon versus $499 for a full child's (5-12) Epic. A kids Ikon Base can be had for an astonishing $169, while a child's Epic Local Pass is $379. If you are a family and are deciding between these two passes, there's the difference right there.
Just to use my own personal example, if I were to buy Epic Local Passes for me and my 11-year-old daughter, it would come to $1,108 ($729 adult price plus $279 child price). I can set us both up with Ikon Base Passes, however, for $818 ($649 Ikon Base Pass early-bird adult renewal price, plus $169 kids pass after the $100 discount). That's a $290 difference. If I step up to the full passes, I can get us both set up on Ikon for $1,108 ($899 for the adult renewal price and $209 for the discounted kids pass), versus $1,478 ($979 for the adult pass and $499 for the child) for Epic Passes. That's a $370 spread.
Look, I'm not on Team Vail or Team Alterra here. The Epic Pass started this whole discount season pass thing and I bought one this season. But for a family that is not married to any home mountain and is shopping the two passes, the decision is pretty clear here. I thought Vail had established a big advantage in the Northeast by putting Okemo and Mount Snow on the unlimited tier on the Epic Local, but Alterra answered by making Stratton and Sugarbush unlimited on the Ikon Base Pass, albeit with blackouts. Alterra also offered these kids discounts last season, and I'm very surprised that Vail didn't in some way answer.
Yes, that will be $28 for your brownie and bowl of chili
I know ski area food is grossly overpriced, which is why I bring my own lunch about 90 percent of the time. But when I found myself deep in the back lifts of Beaver Creek on day four of a five-day ski trip recently, I had little choice but to swing through their lodge for lunch. And, yes, $28 for a bowl of chili and a brownie. I asked the nice girl at the register if there was an Epic Pass discount, and she frowned politely and said, "only after 2 p.m."
It appears that Vail is fixing that with its Epic Mountain Rewards program, which appears to provide a 20 percent discount on lodge food, as well as hotels, lessons, shuttles to the mountain and a whole bunch of other stuff.
This is cool and necessary, and it points to one of Vail's competitive advantages over Alterra – they own most of their mountains (the discounts are not good at their partner resorts). While Alterra has always offered food and other discounts for Ikon Pass holders, they only own 15 of their 41 destinations, so their ability to roll out such an all-encompassing program is more limited.
Blackout date differ slightly depending upon which pass you buy
The Northeast Value Pass has 12 blackout days, including the Saturdays and Sundays of Thanksgiving, MLK and President's weekends. It also includes the six days after Christmas (Alterra, notably, extended their Christmas Week blackouts this year to eight days, all the way through Saturday, Jan. 2, 2021). The Epic Local Pass is similar, but is not blacked out on MLK Sunday.
For further reading
Alterra rolled out their 2020-21 Ikon Pass prices last week, and I broke them down in a similar fashion.
---
The Storm Skiing Podcast is on iTunes, Google Podcasts, Stitcher, TuneIn, and Pocket Casts. The Storm Skiing Journal publishes podcasts and other editorial content throughout the ski season. To receive new posts as soon as they are published, sign up for The Storm Skiing Journal Newsletter at skiing.substack.com. Follow The Storm Skiing Journal on Facebook and Twitter.
Previous podcasts: Killington & Pico GM Mike Solimano | Plattekill owners Danielle and Laszlo Vajtay | New England Lost Ski Areas Project Founder Jeremy Davis | Magic Mountain President Geoff Hatheway | Lift Blog Founder Peter Landsman | Boyne Resorts CEO Stephen Kircher | Burke Mountain GM Kevin Mack | Liftopia CEO Evan Reece | Berkshire East & Catamount Owner & GM Jon Schaefer| Vermont Ski + Ride and Vermont Sports Co-Publisher & Editor Lisa Lynn| Sugarbush President & COO Win Smith| Loon President & GM Jay Scambio| Sunday River President & GM Dana Bullen| Big Snow & Mountain Creek VP of Sales & Marketing Hugh Reynolds |