Pass Notes – November 2023: It's All About Bohemia, Plattekill Is NY's New Reciprocal King, PA Discounts, & More
Including the sloppiest reciprocal grid in the Midwest
The Storm Skiing Journal and Podcast is a reader-supported publication. To receive new posts and to support my work, please consider becoming a free or paid subscriber.
Welcome to Pass Notes, a monthly ski pass-specific newsletter exclusively for paid Storm subscribers. The Pass Tracker 5001 is updated:
Twenty-two days from now, one of the most amazing products in American skiing will go on sale. It grants you unlimited access to America's most improbable and unique ski area, plus one to three bonus days at 22 partner mountains. You can purchase two of these season passes for less than the price of a walk-up peak-day lift ticket at Vail or Steamboat. This $109 season pass - $99 if you can forgo Saturdays – acts not only as an access badge to skiing, but also as a sort of membership card into a snowy duct-taped alternate dimension of the sort that Powder once glorified. Because once you own a Mount Bohemia season pass, you are part of a clan of iconoclasts pushing back against the skiing mainstream. Boho has no snowmaking, no grooming, no beginner runs. It is nothing but 900 vertical feet of fall line, nothing but 600 acres of glades perched on a peninsula hanging off a peninsula on ferocious wintertime Lake Superior. Thar she blows: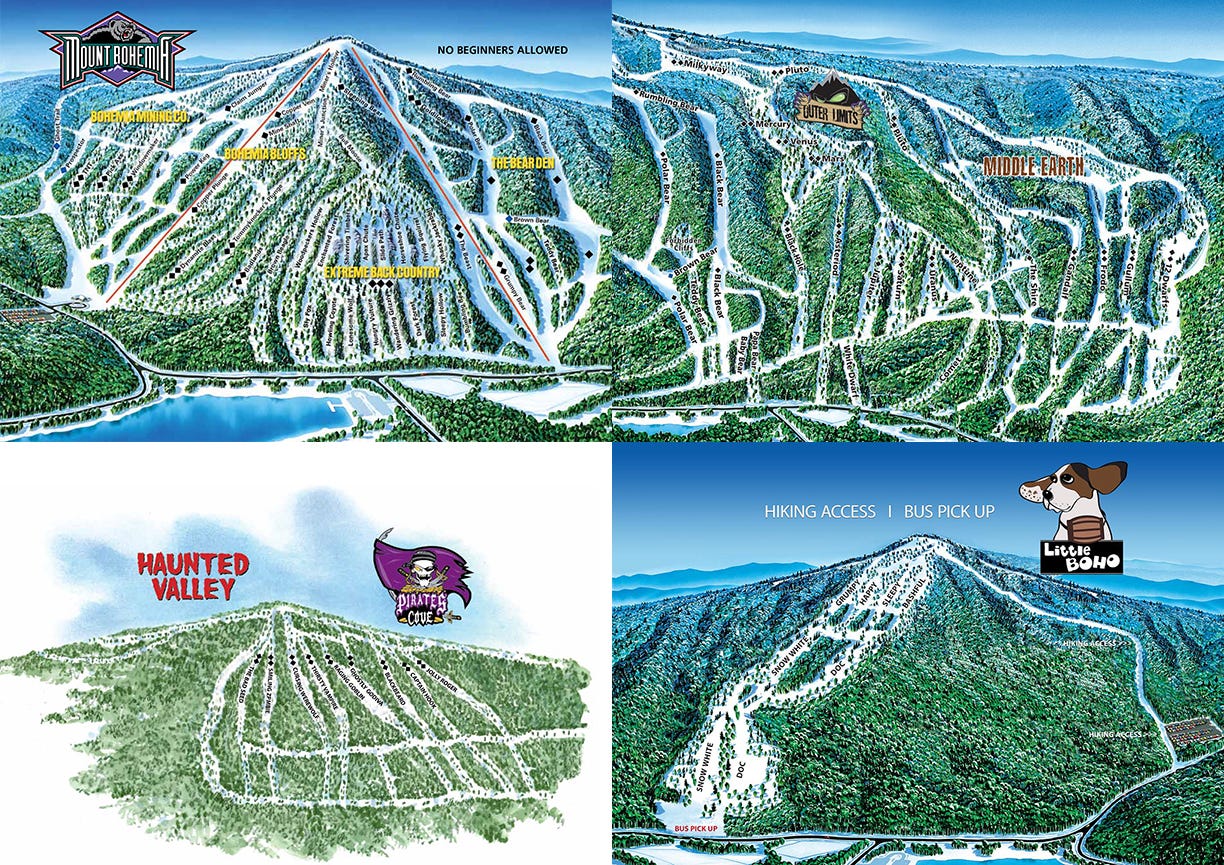 And here's what the Boho pass gets you:
Below the paid subscriber jump: complete breakdowns of the reciprocal rosters at Bohemia and Plattekill; a killer off-the-radar Northeast discount card; what's wrong with Mont du Lac?; and more.
This post is for paid subscribers