Discover more from The Storm Skiing Journal and Podcast
Everyone's searching for skiing's soul. I'm trying to find its brains.
Over 11,000 subscribers
Liftopia to Be Acquired, Promises to "Settle" Debts With Partners
The identity of the acquiring company remains unknown for now
In an email sent to partners this afternoon and shared with The Storm Skiing Journal, Liftopia co-founder and CEO Evan Reece announced that the company had signed a letter of intent to be acquired by a yet-to-be-named entity. The transaction, should it be completed, would infuse Liftopia with enough cash "to settle with any partners with whom we are not in good standing." It was unclear from the memo whether this meant that partners, many of whom have yet to be paid for March lift ticket sales, would be repaid in full or at some reduced rate.
"We're ecstatic about the path ahead and believe you will be too," Reece said in the email.
The announcement follows several months of tension between Liftopia and its partners, four of whom tried to force Liftopia into involuntary Chapter 11 bankruptcy in federal court in June. The court dismissed the petition earlier this month. Court records show that Liftopia collectively owes the four companies nearly $3 million, including more than $2 million to Aspen Skiing Company for Mountain Collective pass sales. Alterra, Arapahoe Basin, and Boyne Resort's Cypress Mountain also joined the petition.
In an April 20 email to Aspen Chief Financial Officer Matt Jones, Reece stated that Liftopia's credit card processor was withholding at least some of the funds back out of concern that skiers would demand refunds should mountains abruptly shut down next ski season as they did when concerns over the spread of Covid-19 forced the entire North American ski industry to shutter abruptly in March. An independent ski area and a credit card processor (which was not withholding funds), both confirmed to The Storm Skiing Journal that such hold-backs had become common for ski passes this offseason.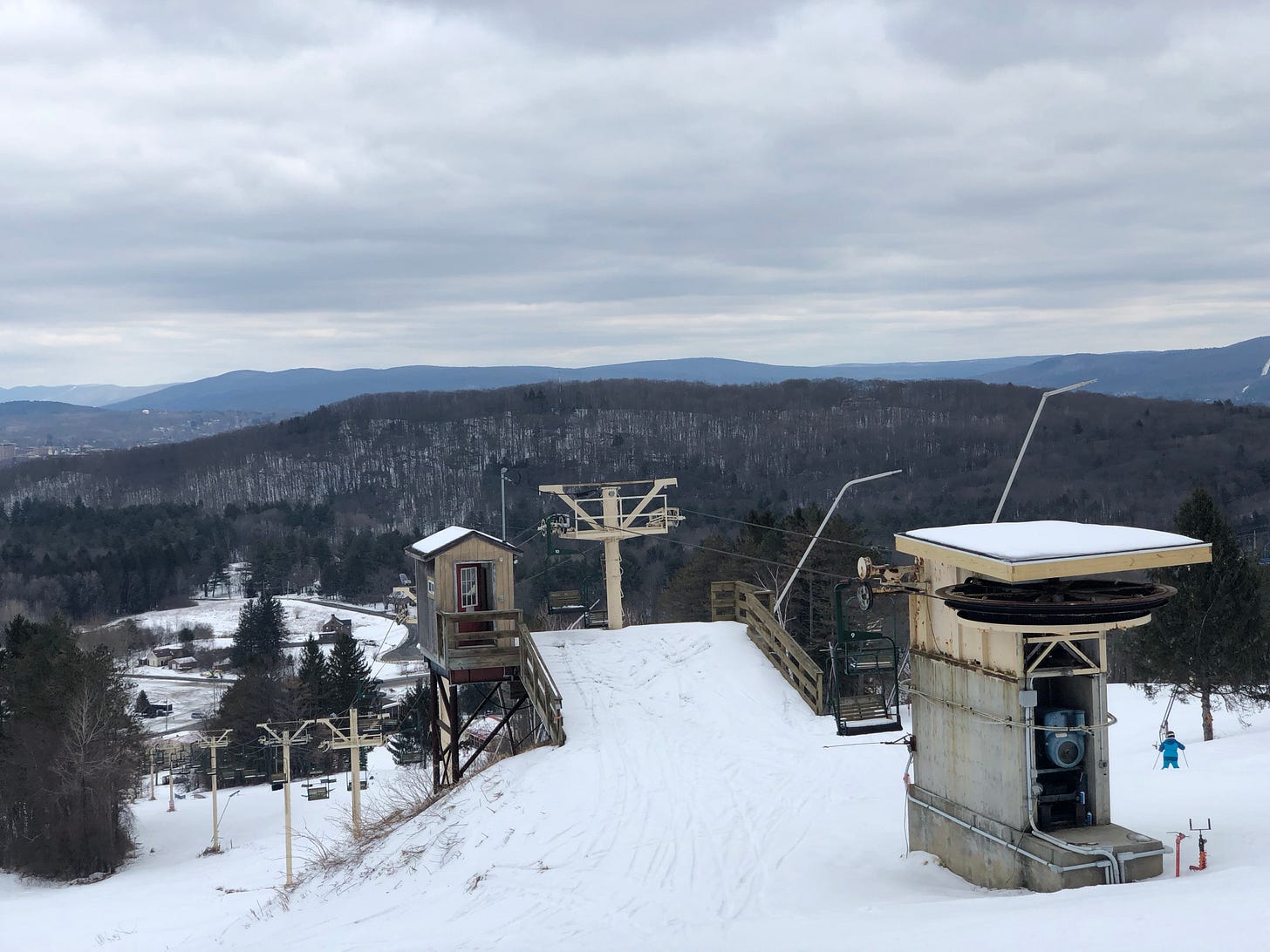 Additional ski areas that did not participate in the lawsuit, including New York's Plattekill and Vermont's Magic Mountain, confirmed to The Storm Skiing Journal in June that Liftopia still owed them funds from March ticket sales.
It is unclear who will acquire Liftopia. The company's technology is highly regarded within the ski industry, and several ski area managers told The Storm Skiing Journal that they would have a difficult time replacing Liftopia should they choose to discontinue their partnership with the ticket aggregator following the dispute over outstanding March revenues.
Neither Liftopia nor any of its partners replied immediately to requests for comment from The Storm Skiing Journal, which is understandable since it's a fine summer evening and there are probably four people on the planet thinking about skiing right now.
The full text of the email is below:
Dear Liftopia Community,

I hope the summer, although strange, is treating you as well as possible. It has been some time since I last provided an update and I am excited to share some good news with you.

Today, Liftopia signed a Letter of Intent to be acquired, and will be funded at a level to support our industry and partners for the long term. 

This transaction will also enable us to settle with any partners with whom we are not in good standing. While we can't quite yet share who our new owner will be, we're ecstatic about the path ahead and believe you will be too.

For the past 15 years we have worked tremendously hard to bring you a suite of innovative products and services that we believe are fundamentally good for the ski industry and beyond. I'm incredibly proud that the Liftopia team, under very trying circumstances, has continued to develop new, top-tier product features that will help our resort partners operate in the COVID-19 environment. As Liftopia enters this next phase, we are excited to share new ways for resorts to work with our platform.

I cannot express enough how much our entire team appreciates your support of our direction over the past 15 years, and especially the past few incredibly challenging months. I hope we can count on your continued partnership this winter and look forward to being in touch about the path forward.

Evan
COVID-19 & Skiing Podcasts: Author and Industry Veteran Chris Diamond | Boyne Resorts CEO Stephen Kircher | Magic Mountain President Geoff Hatheway | NSAA CEO Kelly Pawlak| Berkshire East/Catamount Owner & Goggles for Docs founder Jon Schaefer | Shaggy's Copper Country Skis Cofounder Jeff Thompson | Doppelmayr USA President Katharina Schmitz | Mt. Baldy GM Robby Ellingson | Alterra CEO Rusty Gregory | NSAA Director of Risk & Regulatory Affairs Dave Byrd
The Storm Skiing Podcasts: Killington & Pico GM Mike Solimano | Plattekill owners Danielle and Laszlo Vajtay | New England Lost Ski Areas Project Founder Jeremy Davis | Magic Mountain President Geoff Hatheway | Lift Blog Founder Peter Landsman | Boyne Resorts CEO Stephen Kircher | Burke Mountain GM Kevin Mack | Liftopia CEO Evan Reece | Berkshire East & Catamount Owner & GM Jon Schaefer | Vermont Ski + Ride and Vermont Sports Co-Publisher & Editor Lisa Lynn | Sugarbush President & COO Win Smith | Loon President & GM Jay Scambio | Sunday River President & GM Dana Bullen | Big Snow & Mountain Creek VP of Sales & Marketing Hugh Reynolds | Mad River Glen GM Matt Lillard | Indy Pass Founder Doug Fish | National Brotherhood of Skiers President Henri Rivers | Winter 4 Kids & National Winter Activity Center President & CEO Schone Malliet | Vail Veterans Program Founder & President Cheryl Jensen | Mountain Gazette Owner and Editor Mike Rogge