Discover more from The Storm Skiing Journal and Podcast
Everyone's searching for skiing's soul. I'm trying to find its brains.
Over 13,000 subscribers
Jay Peak Sale Has "Ground to a Halt" in Wake of Covid-19
Plus Bretton Woods takes honors for the most bizarre season pass development of the offseason
Luckily, what's happening in the NEK is working in its own weird way
Jay Peak's eternally stalled sale has "ground to a halt" since the Covid-19 shutdown, according to court papers filed last week in U.S. District Court in Florida. A dozen potential buyers remain, and the filing indicates that they expect "at least one" of the parties to "ultimately submit a bid," but this seems unlikely to happen anytime soon. Sister mountain Burke, meanwhile, has still not "generated sufficient jobs" to qualify for a sale at all (listen to my Storm Skiing Podcast conversation with GM Kevin Mack to see why this is the case). This means that both mountains are likely angling toward a fourth season of management under court-appointed receiver Michael Goldberg, who took over in the wake of the Ariel Quiros EB-5 scandal.
For the rank-and-file skier whose first concern is the flat fact of the mountains existing, this is not the worst situation to be in. Jay and Burke Passholders should throw Goldberg a parade when this is all over to thank him for keeping the lifts spinning rather than shuttering both mountains, as he easily could have done. Meanwhile, General Managers Steve Wright and Kevin Mack have done a fine job keeping Jay and Burke, respectively, cranking along in a climate of uncertainty that the Covid crisis has only exasperated. Pass sales increased 10 percent at Jay last season, according to the filing. Burke recorded its highest-revenue MLK weekend in history, and combined ticket and pass sales jumped eight percent overall.
Still, the shutdown, "will have a substantial impact on [Jay and Burke's] finances," the filing states. Join the club. This roster of the financially hard-up most likely includes most or all potential buyers. Jay and Burke might remain in this weird limbo for years.
Which is fine. Sometimes, weird works. And the situation in the Northeast Kingdom, while bizarre and tenuous if viewed without context, is working. For now. Eventually, someone needs to settle this. That someone does not need to be Vail or Alterra. While Epic and Ikon fans would likely welcome the Northeast's top snowtrap onto their passes, skiers could also benefit from a smaller operator stepping in to provide a megapass counterweight. Preferably, this would be someone with a history of successfully operating ski areas and not plunging them Quiros-style into scandal.
There are plenty out there: Mountain Creek and Big Snow owners Snow Operating, the Fairbank Group, or the Schaefers, who own Berkshire East and Catamount. When Vail scooped up Peak Resorts, it left a vacuum, with no Northeast-focused independent with enough scale to provide an attractive regional pass offering. Jay, the Northeast's Batman, with Burke in the Robin role, could provide the New England anchor to do exactly that. With Bousquet joining the Schaefers' Berkshire Summit pass last week under new ownership, the precedent now exists for regional cross-company pass collaborations. Combine Jay and Burke's Judge Pass with the Berkshire Summit Pass, and you have an I-91 no-brainer for powderhounds from Connecticut to the Canadian border.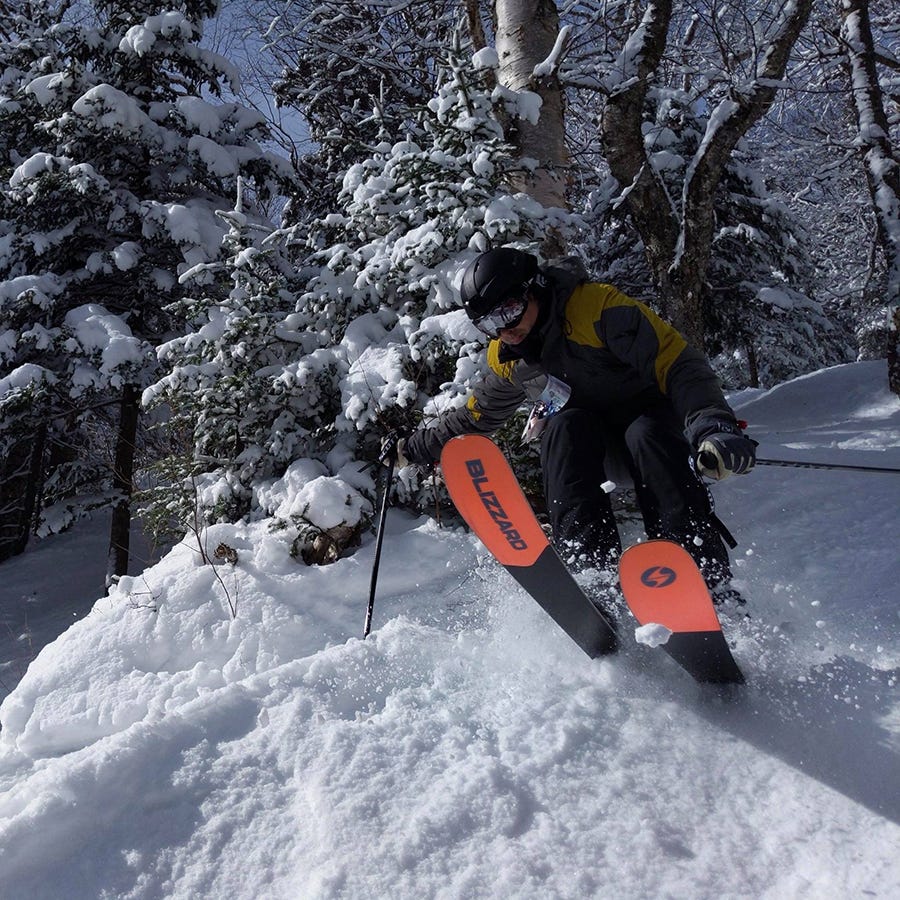 Skiing some of Burke's standout glades in March 2019.
Northeast season pass updates – all changes reflected in

this chart
Deferral or refund options introduced this week
Running list of Northeast mountains offering refunds or deferrals on 2020-21 season passes: Vail/Epic Pass (Stowe, Okemo, Mount Snow, Wildcat, Attitash, Crotched, Mount Sunapee, Hunter, Roundtop, Whitetail, Liberty, Jack Frost, Big Boulder); Alterra/Ikon Pass (Stratton, Sugarbush); Pats Peak, Waterville Valley, Cranmore, Windham, Mount Peter, Plattekill, Bristol, Jay Peak, Burke, Magic, Bolton Valley, Killington-Pico, Smugglers' Notch, Bromley, Boyne 3 (Loon, Sugarloaf, Sunday River), Lost Valley (ME), King Pine (NH), Elk (PA), Blue Mountain (PA), Spring Mountain (PA), Yawgoo (RI), Berkshire East/Catamount, Jiminy Peak, Wachusett, Butternut
Mountains that have committed to some sort of refund/deferral policy, but have not yet provided details (new category based upon my podcast conversation with Mad River Glen GM Matt Lillard): Mad River Glen
Notable holdouts (I have been told off the record that some of these mountains are working on policies): ORDA 3 (Whiteface, Gore, Belleayre), Greek Peak-Toggenburg, Holiday Valley, Cannon, Bretton Woods, Gunstock, Black N.H., Ragged, Shawnee Peak (Maine), Mt. Abram, Saddleback, Camelback, Seven Springs-Hidden Valley-Laurel
New pass releases
Price increases
Pass deadline extensions:
Additional season pass notes
Elsewhere
Not much happening in ski-ville these days. This is pretty much the headliner of the week:
A-Basin was the fourth mountain to re-open for the 2019-20 ski season, and also the most high-profile, being in the Summit County epicenter of North American skiing. Alterra's Crystal Mountain, Washington, joined them yesterday, as did Beartooth Basin, Montana, which is always a summer-only ski area (its access road, US 212, is closed in wintertime. I rode over this spectacular Wyoming-Montana connector on a motorcycle some years ago, and if you have any way to experience this drive in your lifetime, go). Mt. Baldy and Mt. Bachelor have already closed again, the former because it ran out of snow, the latter because it stated from the outset that it was returning only for a limited run.
This week in not skiing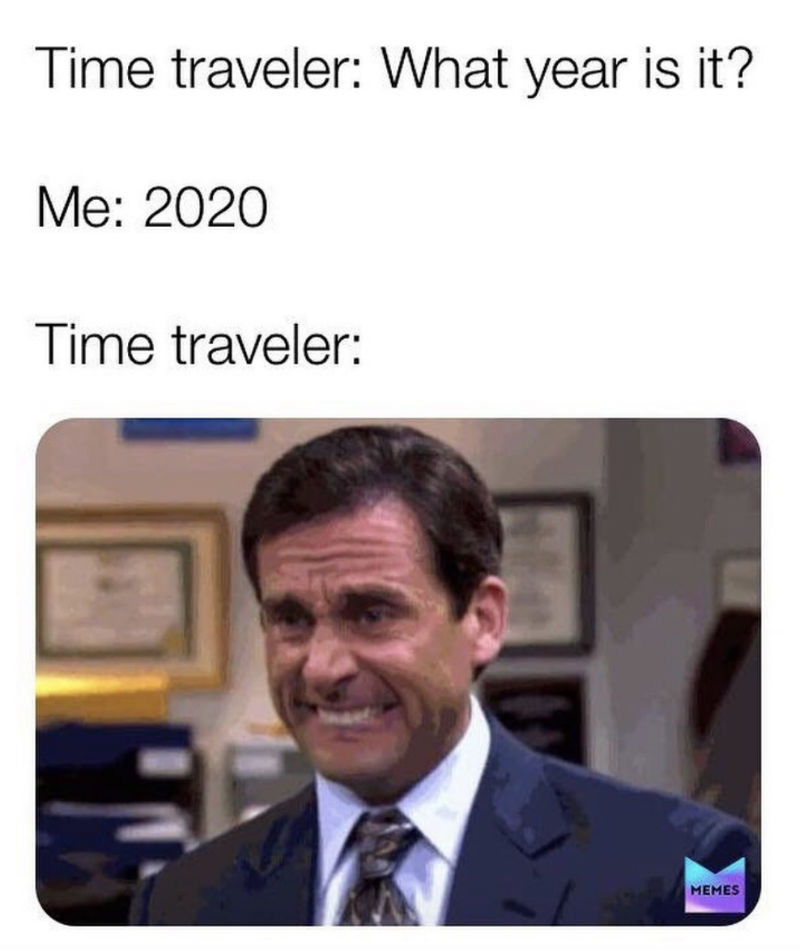 ---
The Storm Skiing Podcast is on iTunes, Google Podcasts, Stitcher, TuneIn, and Pocket Casts. The Storm Skiing Journal publishes podcasts and other editorial content throughout the ski season. To receive new posts as soon as they are published, sign up for The Storm Skiing Journal Newsletter at skiing.substack.com. Follow The Storm Skiing Journal on Facebook and Twitter.
COVID-19 & Skiing Podcasts: Author and Industry Veteran Chris Diamond | Boyne Resorts CEO Stephen Kircher | Magic Mountain President Geoff Hatheway | NSAA CEO Kelly Pawlak | Berkshire East/Catamount Owner & Goggles for Docs founder Jon Schaefer | Shaggy's Copper Country Skis Cofounder Jeff Thompson | Doppelmayr USA President Katharina Schmitz | Mt. Baldy GM Robby Ellingson | Alterra CEO Rusty Gregory |
The Storm Skiing Podcasts: Killington & Pico GM Mike Solimano | Plattekill owners Danielle and Laszlo Vajtay | New England Lost Ski Areas Project Founder Jeremy Davis | Magic Mountain President Geoff Hatheway | Lift Blog Founder Peter Landsman | Boyne Resorts CEO Stephen Kircher | Burke Mountain GM Kevin Mack | Liftopia CEO Evan Reece | Berkshire East & Catamount Owner & GM Jon Schaefer | Vermont Ski + Ride and Vermont Sports Co-Publisher & Editor Lisa Lynn | Sugarbush President & COO Win Smith | Loon President & GM Jay Scambio | Sunday River President & GM Dana Bullen | Big Snow & Mountain Creek VP of Sales & Marketing Hugh Reynolds | Mad River Glen GM Matt Lillard | Indy Pass Founder Doug Fish